Large majority of Danish people speak English at a high level. Often, various universities as well as colleges offer education both in English and in other languages. High value is placed on the practical applications during academic study years. Moreover, today there are free tuition for most students coming from European countries. Large part of higher education funds come from the Danish government.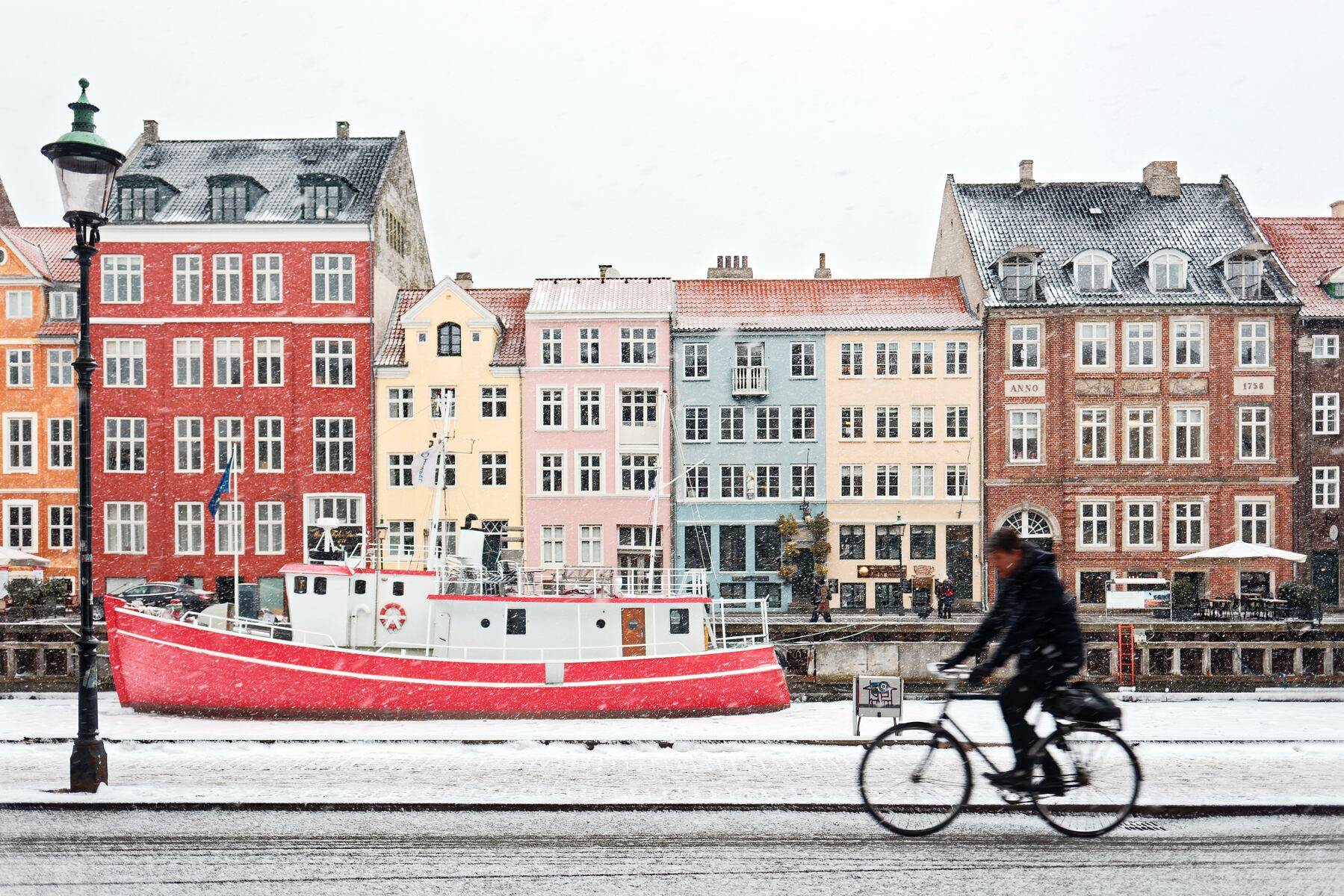 Danish universities
In general, most universities in Scandinavian countries, including Denmark, maintain sustainable connection as there exists a fine cooperation between universities. This fact is often used to showcase the high development level of Denmark's higher education.
Top universities
The top universities in Denmark, according to Times Higher Education's World University Rankings, are the following.
University of Copenhagen (Copenhagen);

Aarhus University (Aarhus);

Technical University of Denmark (Lyngby);

Aalborg University (Aalborg);

Copenhagen Business School (Copenhagen);

University of Southern Denmark (Odense);

Roskilde University (Roskilde).
Enrollment in Danish universities
As a rule, all the non-danish citizens who do not have a country's entrance examination are eligible for admission only if they have the required qualifications. These qualifications are usually recognised as being comparable to university's official qualifications.
The qualification assessment often states that one's qualifications correspond to Denmark's education system level. This assessment often serves as a guideline and requires certified copies of one's educational qualifications.
For example, one must provide copies with original signatures and stamps placed on them. However, some institutions require to receive all the documents directly from the issuing institution. The whole procedure can take several months, therefore it should be arranged and planned ahead.
Admission requirements
All higher education programmes in Denmark require language skills, namely, english language knowledge on a high level. Applicants to undergraduate and postgraduate programmes must be able to prove English proficiency, which is often comparable to level B in the Danish upper secondary school or gymnasium. However, there are some particular programmes, requiring higher levels of language knowledge, such as A, which is considered to be higher than B.
There are also several tests designed to prove proficiency in english knowledge. These are the language tests such as IELTS, TOEFL, Cambridge ESOL or CAE. The evaluation is usually organized by the individual institution in order to be certain about one's compliance to language requirements.
Documentation requirements
Necessary documentation usually serves as a proof of proficiency in english, one's education status or degree etc.
For example, some universities require a student to have an internationally recognised education degree and a proof of proficiency in Danish, getting a NemID, while having a registration number.
Despite the fact that each institution can make its own list of requirements, all Danish students must have a registration number and a residence permit. This is true for the international students who do not have a NemID. Same with a Master's degree. Also, one must follow the specific requirements of a certain programme offered by a particular higher education institution in Denmark.
Application deadlines
There are a few rather important higher education application deadlines:
1st february – when online applications start;

15th march – a deadline for all applicants with non Danish exams;

5th july – the deadline for applicants with a Danish upper secondary education;

28th july is a decision letter dispatch period.
Tuition fees for Danish universities
When it comes to tuition fees, there are some exceptions which should be mentioned. For example, higher education in Denmark is free for those bachelor's/master's students who come from the Eurozone area as well as for those who participate in Denmark's exchange programme.
Also, one does not need to pay tuition fees in case he or she has a permanent (as well as a temporary) residence permit. This also applies to those, whose parents come from another country (non Eurozone countries), but are working in Denmark.
Moreover, the average tuition fees in Danish universities can be also evaluated. For example, tuition fees for non Eurozone students willing to get the cheapest degrees would be around 6,000 euros per academic year.
Those students who wish to apply by using a possibility of an average annual tuition must pay 12,000 to 15,000 euros per academic year. Highly specialised courses cost starting from 35,000 euros per academic year. However, there could be some fluctuations in academic fees in Danish universities.
Price-friendly universities in Denmark
There are some top ranked universities in Denmark for international students (not coming from Eurozone countries):
University of Copenhagen, fees can reach only 9,000 to 15,000 euros per academic year;

Aarhus University, fees can reach only 10,000 euros per academic year;

Technical University of Denmark, fees can reach only 13,500 euros per academic year;

Copenhagen Business School fees can reach only 12,500 euros per academic year.
In addition, there are also tuition free universities for Eurozone students available in Denmark. These are available in such institutions as: University College Zealand, Roskilde University, Aalborg University, University of Southern Denmark.