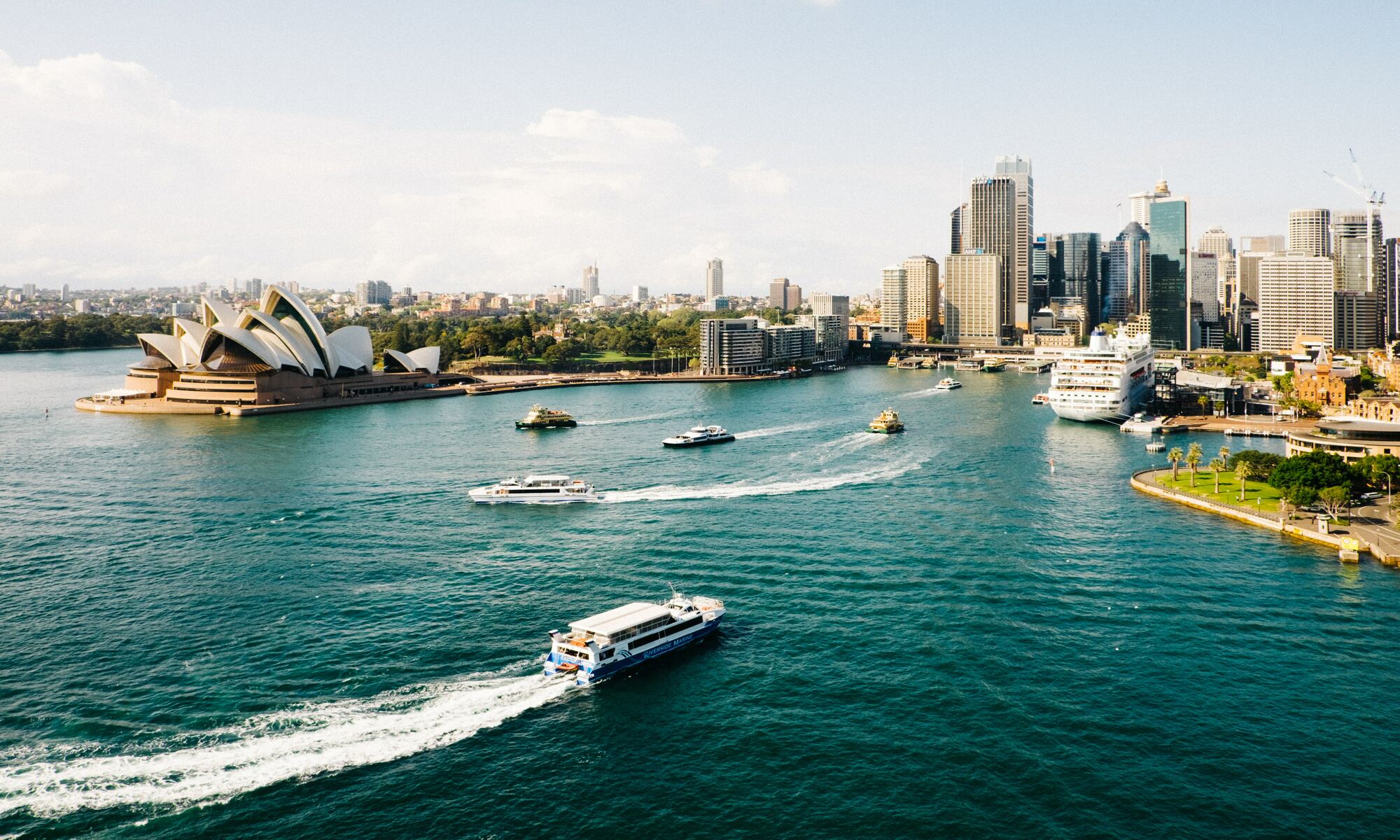 For many years Australia has been on the top of the most popular living destinations list. There are 25.1 million people living in Australia today. The promising quality of life, astonishing wildlife and the scale of metropolitan areas are impressive. Living in Australia means integrating into a society that is growing quickly. It also means lower population density, low pollution levels, and up-to-date infrastructure.
When Australia shaped its foreign and economic policy, Europe and the US were taken as an example. The economic reforms adopted in the 1980s have transformed Australia into a globally competitive market economy. Economy, education, and health are all at a high level.
The country offers diverse natural resources that include reserves of natural gas, coal, gold, iron and many other valuable resources.
The official language of Australia is English and the official currency is the Australian dollar. Living in a multicultural society where the official language is English can open many opportunities for those who are willing to learn. However, before starting a new life in Australia, it is best if all the pros and cons are taken into consideration.
Costs of living in Australia
One of the cons of living in Australia is the high living expenses. They can vary based on your way of life. When relocating, the size of your family, place of relocation, lifestyle, accommodation, food and other expectations can drastically change the cost of living in Australia. The expected high living standard can extend those expenses. Food, utilities, and accommodation in Australia are likely to be more expensive than where you are from.
When moving to Australia, consider the following expenses to estimate your monthly cost of living:
Accommodation;

Groceries;

Transportation;

Health Insurance;

Utilities.
The approximate monthly rent for a 45 m2 furnished apartment in a regular area would cost you about AUD $ 1'500. Other general expenses combined with the accommodation expenses could vary between AUD $ 2'500-3'000 per month. This estimated cost of monthly expenses could be applied for those who have a moderate way of living.
Seeking a job in Australia
Seeking a job in Australia can be a time-consuming task. If you have a skillset in a particular field, finding a job shouldn't take too much of your time. One of the pros of living in Australia is the many possibilities that are available to anyone who is looking. Australia is encouraging qualified people with specific skills to migrate.
Wages can be quite high in major Australian cities, depending on your skill set. A wide variety of jobs are offered in each city. If you are willing to work a little further from the city, less competition may be encountered when looking for a job.
Before looking for a job, ensure that you have working rights. You will need to get a visa and other applicable documentation in order to sign a contract. You can look for a job online or just leave your CV in relevant places. Referral in Australia is important, so don't be afraid to tell people that you are looking for a job.
Renting a place in Australia
One of the cons of living in Australia is the high housing market prices. Since 2012 the Australian housing market is significantly overpriced. The property market is in an economic bubble that appears to be caused by the global financial crisis in 2008. Property prices have gone up unproportionally to income.
The continuous debates about Australia's housing market have led to some recent economic changes. It is predicted that during the year of 2020 housing prices in Australia will continue to rise.
However, increased investments in residential property development have led Australia's housing bubble to slowly deflate. Renting a place in Australia can be a pro, when you consider that there are many possibilities to choose from. If you will search for long enough, you will find a place you can afford.
Climate of Australia
Living in Australia means having more than 3000 hours of sunshine a year. Depending on location in the continent, many areas are characterized by specific climate conditions. Since Australia is in the southern hemisphere, seasons are reversed.
When discussing the pros and cons of living in Australia, the climate can be either one. This vast continent provides many different climate conditions. Which means that you will be able to find a place that is suited to your preferences.
Summer is from December to March with the average temperatures being 29 ° C. Winter months are from June to August with an average temperature 13 ° C.
Wildlife in Australia
Australia has 7.692 million square kilometers of land area. The cities are quite far apart from one another. This provides enough space for wildlife to flourish.
Unfortunately, many species of dangerous animals and insects can be found in Australia. Six of the ten most deadly snakes can be found in Australia. There are crocodiles, jellyfish, stone fish, poisonous spiders, sharks and many other dangerous animals that live here.
Australia's various wildlife can also be a pro, depending on how you look at the circumstances. The dangerous side of wildlife comes with rewarding possibilities. You can experience Australia's biodiversity by diving into the ocean, exploring the beaches or the outback.
Isolation
Even though one of the pros of living in Australia is its remoteness, it can be a con as well. About 80% of all Australia's population lives within 100 km distance from the ocean. Furthermore, Australian cities are at a great distance from one another. The continent of Australia is far from any other continent and the time zone is completely different, which can make it difficult to keep in touch with your beloved ones.
At the end of the day, you are the only person in the world who knows what is best for you. Each of the cons can be viewed as a challenge and not as an obstacle.
Living in Australia can be an adventure if you want it to be that way. Getting to know Aussie culture, flora, fauna and the climate could be an astonishing experience.