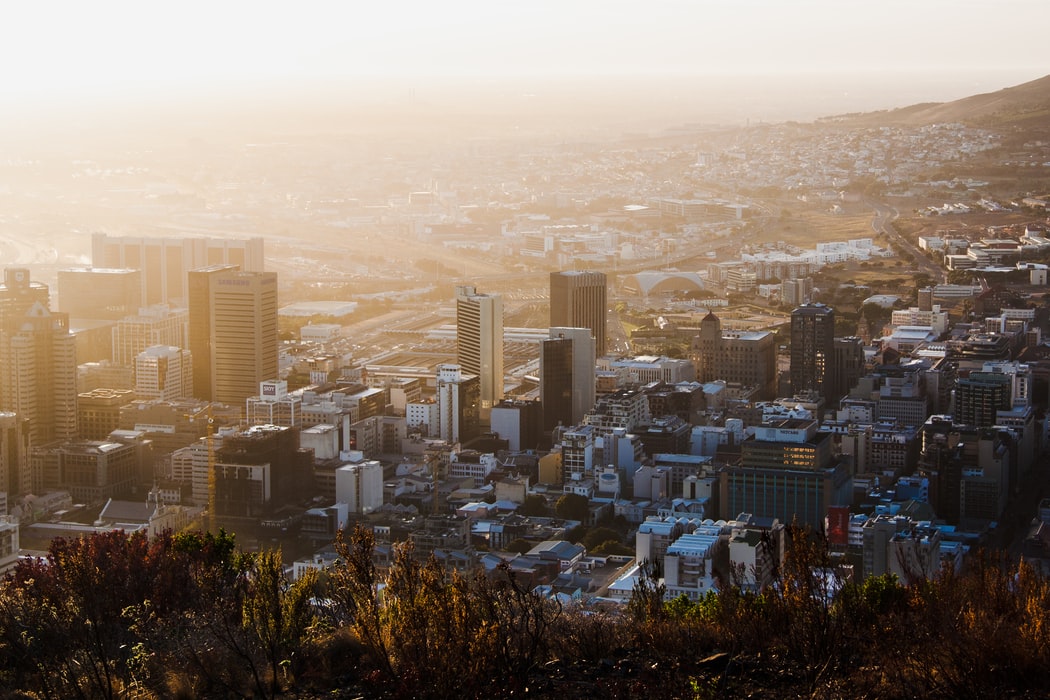 South Africa is home to nearly 54 million people, of whom 80.2 percent are black Africans, 8.4 percent white, 8.8 percent mixed, and 2.5 percent Indians and Asians. Population growth is inactive due to the very high predominance of HIV infection.
South Africa is located in several climatic zones, so in summer you can fry eggs in the sand of the Kalahari Desert, and in winter you can ski in the Drakensberg Mountains. The local landscape is striking in its beauty and multifariousness. Walking baboons can be found in some areas of the cities, and in nature reserves and parks, you can observe a large number of animals, for example, giraffes, zebras, or penguins.
The country's economy continues to strengthen and attract investment. South Africa has huge reserves of natural resources, especially the mining of coal, gold, and diamonds. The government provides an opportunity for small and medium-sized businesses to develop, creating an attractive tax environment.
There are currently two options for moving to South Africa:
Find an employer in advance and get an invitation. It is difficult to do because of the competition in the labor market and not the most hospitable attitude towards immigrants now;

Open your business. In this case, you need to invest 5 million rands in the country's economy ($ 368,196 at the exchange rate as of October 30, 2015) and create several jobs, preferably for blacks, and at least 40 percent of all jobs should be given to South African citizens. It will be possible to summon oneself to the country under a contract, for example, for 5 years. Namely, this is how much you need to live in the country to obtain a permanent residence permit.
To receive government support, it is worth starting a business in the following areas:
Automotive industry;

Information Technology;

Tourism;

Chemical industry;

Innovative industry;

Agriculture;

Extractive industry.
South African citizenship
If you have lived for five years in permanent residence, you can receive South African citizenship. If your spouse is a South African citizen, the waiting period is decreased to two years. The state recognizes dual citizenship. Likewise, children born of mixed marriage can acquire both citizenships. However, these laws do not affect South African citizens. They need to ask to maintain their citizenship if they accept a second.
Types of permanent residence
South Africa practices two kinds of documents for permanent residence:
Direct residence permit, that is, directly related to the country (it is received by the spouses and children of South African citizens; foreigners who have lived in the state for a long time);

Residence permit in other cases, i.e. not belonging to the categories from paragraph 1.
If you, including your whole family, have lived in South Africa for more than five years on a job visa, then you have sufficient incentive to apply for Type 1 permanent residence.
The minister will allow you to get permanent residence if you have specific personal qualities and professional specialties that the state needs. For example, those who want to open or buy a business (worth over 250,000 US dollars); Refugees, wealthy retirees, other relatives of South African citizens apply for the 2nd type of residence permit.
Documents for permanent residence
Ten fingerprints;

Marriage / Divorce / Widowhood Certificate (if applicable);

Origin declaration of the child (if there are children);

Consent to the departure of the child (if only one parent is traveling);

Police clearance certificate in the country of birth and in each where you have been for more than one year after your majority;

A valid residence permit (if you are already in South Africa).
Permanent residence
All information about immigration to South Africa is on the website of the country's Ministry of Internal Affairs. Immediately, what you need to understand for yourself: immigration in the Republic of South Africa is considered from the point of view of issuing a residence permit, and this is almost citizenship (the same rights and obligations). The main condition of the applicant is to make a meaningful enrichment to the country's economy. Besides, the applicant writes a letter of motivation to the Minister of the Interior on why he is worthy of permanent residence in South Africa. Only after acquiring a concrete response, you apply for permanent residence.
Standard refusals are associated with an unreliable lifestyle (convictions, misinformation about serious offenses), lack of livelihood, previous deportation from South Africa, the presence of life-threatening infectious diseases; also, you should not be a part of groups that call for brutality, racial prejudice, and terrorism.