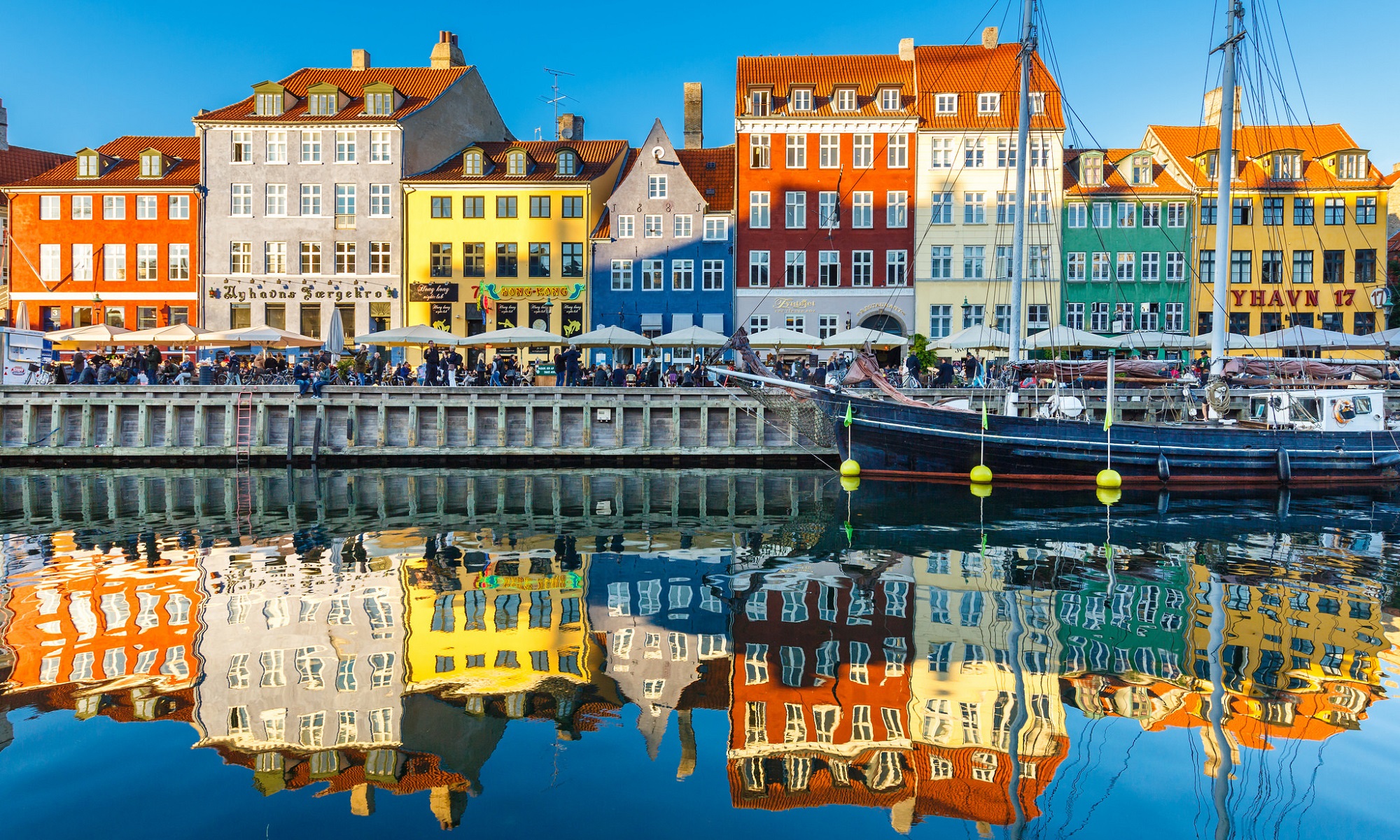 One thing we liked about Denmark is the quality of life. You can get clean drinking water right from the tap and eat good quality food.
Although fresh air, clean water, and healthy food may not seem like much, millions of people in other countries still don't have access to all three necessities.
In this guide, we will list out the best cities in Denmark in 2021. If you plan on visiting or moving to the country, these are some of the most popular cities for expats.
Best Cities For Expats Living In Denmark
We've traveled to all the major hubs in Denmark and we love visiting this beautiful country. In all the time we spend in the country, these cities were our favorites of all 71 cities in the country.
These are the best cities to live in Denmark.
1. Copenhagen
The capital of Denmark stands as one of the most livable cities in Europe. It boasts of an array of cultural attractions that you can explore from ancient Viking history to modern art collections.
Copenhagen is squeaky clean and has a lot of green spaces, pristine waterways, and residential areas. It is a very safe city to live in and the air is super clean in this part of Europe.
This beautiful city is also filled with exciting and modern eateries and restaurants that serve many local and international cuisines.
There are also a lot of job opportunities for expats moving to Denmark for work. There are local and international companies recruiting skilled employees to fill in vacant positions.
Best of all, the salaries are high, so once you're employed and settled in the country, the cost of living feels normal and not as high as it is portrayed by the media.
This way, you get to enjoy life in a beautiful environment with one of the happiest people on Earth.
2. Aarhus
Founded by the Vikings, Aarhus is the second-largest city in this European country. It is among the best places to live in Denmark if you are immigrating to start a family.
Living in this city allows you to enjoy life in Denmark in an area that is quieter and more affordable than Copenhagen.
If you're a big fan of arts and culture, Aarhus is the best place to be as the level of artistry in this city is on another level. This city was even crowned the European Capital of Culture in 2017.
There are a lot of beautiful architectural wonders and a perfect blend of culture in diversity in this lively city.
What makes Aarhus super special is the fact that its residents are very friendly and welcoming.
Aarhus also has a lot of restaurants, bars, and cafes when you can head out to have fun while eating a healthy meal.
3. Aalborg
Aalborg is also one of the most exciting places to live in Denmark. The waterfront at the heart of the city proves that the city is buzzing with life and beauty.
It is a small, historic city that is among the best places to live in Denmark. There are great restaurants and cafes across the city that serves some of the best meals in Europe.
Aalborg is also home to one of the biggest universities in Denmark. This part of the country is filled with young intelligent students.
It is also home to the country's major sporting events held every year at the Nordkraft Sports Center. There's also an international airport in Aalborg that can take you to any part of Europe.
Just in case you are looking for work, there are also lots of vacant positions for expats and international students that are looking for a part-time job while they school.
Just like Copenhagen, the businesses and companies in Aalborg have very attractive salaries.
How To Relocate To Denmark
Whether you are traveling to Denmark for the first time or you've visited the country on multiple occasions, you need a proper understanding of the steps needed to relocate to the country if you want to be legally living in the state.
Our complete relocation guide will help you plan your immigration to Denmark and be recognized by the state as a legal resident no matter which country you are immigrating from.
Before you relocate to the country, you must have a visa and work permit if you are relocating from any country outside the EU. You must apply for a Danish travel visa in your home country.
If you are moving for work, you must be employed in the country and have a work contract before you can be given a work visa.
After submitting your visa application, your request will be processed and feedback will be sent to you within three weeks.
Most Danish visas and residence permit cost about 3,000 DKK [$480].
EU nationals and citizens of other Nordic countries do not need a visa or permit to live and work in Denmark.
If you live in Europe, you can hire movers to deliver your properties to your Denmark address.
But if you are relocating from outside Europe, the easiest and cheapest way to get you properties and other household good moved is to have it shipped to your new home.
Although It will take longer than flying it over to the country, shipping your properties will save you a lot of money.
If you are moving to Denmark with a pet, check if that breed or species is allowed in the country. If it is accepted, make sure that it has a microchip, pet passport, and vaccinated.