Labor and business immigration to Germany is relevant today. Leaving Munich for permanent residence has many advantages for these segments of the population.
Those wishing to emigrate to Germany choose their final destination among many cities. Departure for permanent residence in Munich is very attractive. Everyone knows this industrial and cultural center, leading in terms of income for residents in Germany.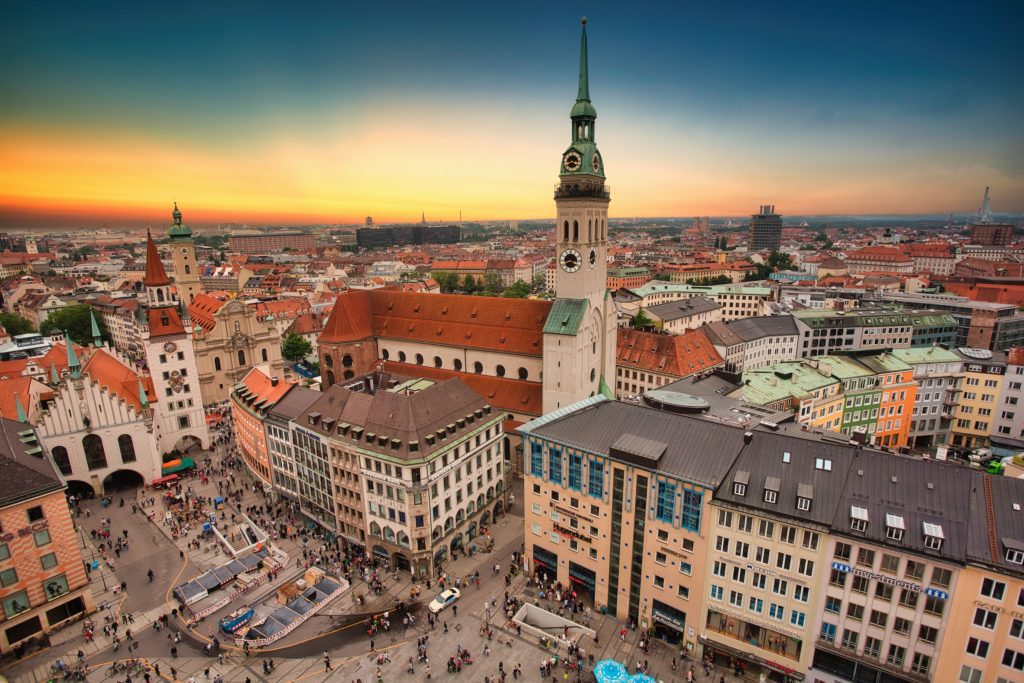 Classification
An immigrant needs qualifications to obtain a German work visa. The law distinguishes between 3 types of workers:
unskilled – employment does not require a profession, for example, a janitor, a cleaner;
qualified – the owner of the profession, at least 2 years of study, enough secondary education – plumber, electrician;
highly qualified – higher education and management personnel.
For the first group, work in Germany is only possible for EU citizens. The immigration law does not provide for the hiring of people from abroad if the vacancy implies the lack of any qualifications. The second type of workers gets permission if they do not compete with the local unemployed. Since March 2020, restrictions on the list of professions have been canceled.
The easiest way to move is with a higher education diploma, which is recognized in Germany. In the new law on labor immigration, there are no significant changes in this regard.
Labor migration to Germany for highly qualified persons
Law §18b allows migrants with higher education to obtain the right to live in Germany with the EU Blue Card. If the foreign worker's diploma is recognized in Germany as German and the salary is above the established limits, employers are not obliged to check for potential workers in the region. Migrants who have received a German residence permit under the Blaue Karte have benefits for family reunification (spouses do not need to know German), as well as for obtaining permanent residence – an unlimited residence permit after 21 months.
Graduates of German universities have similar conditions. After graduating from a higher educational institution, foreigners have been looking for work in their specialty for 18 months and all that is needed to extend a residence permit is to find a vacancy with a salary of the relevant profession.
Highly qualified personnel in important positions – managers, scientists, key specialists – have the opportunity to obtain a residence permit immediately upon arrival without verification from the German labor exchange, if they fall under the AufenthG §18c law. The employer will have to prove to the officials that the migrant is necessary for the development of the business or the organization of the work of the institution.
Ordinary work visa
Those who have not acquired a higher education received more opportunities for labor migration in 2021. Recognition of qualifications will be required, as for higher education.
A foreigner can't get a job as a loader or a builder in Germany. This applies not only to the FRG but to the entire European Union. The potential employee must have an education, which is required to attach a resume confirming high qualifications and experience. The best chances are for professionals in technical and medical specialties.
Obtaining a work visa to Germany
Registration of a German work visa is primarily associated with the availability of an official job offer.
The sequence of actions is as follows:
A potential migrant is looking for vacancies, is being interviewed.
Receives an offer, signs a contract.
Applies to the German embassy.
Officials are checking the conditions for issuing a work permit.
If everything is in order, they issue a visa to enter the Federal Republic of Germany.
Having a work contract with a German employer or guarantees of providing a job after receiving a national German visa is a prerequisite for labor migration.
Immigrants over 45 years of age must overcome the salary threshold of € 3905 gross per month for 2021.
The number of unemployed in Germany is at the lowest level since the unification of the GDR and the FRG. German business is experiencing an acute shortage of qualified specialists.
EU citizens are allowed to work without restrictions. The visa-free regime of other countries with Germany does not in any way affect the rules for obtaining a German work visa for citizens of visa-free countries.
Strictly speaking, there is no "work visa". It is possible to obtain a long-term or indefinite residence permit in Germany if it is allowed by the migration law. When the immigrant fulfills the conditions for issuing a residence permit, the embassy issues a national German visa type D.