Opening a bank account can help you handle your bills, daily expenses, and rent or mortgage payments once you move to Belgium.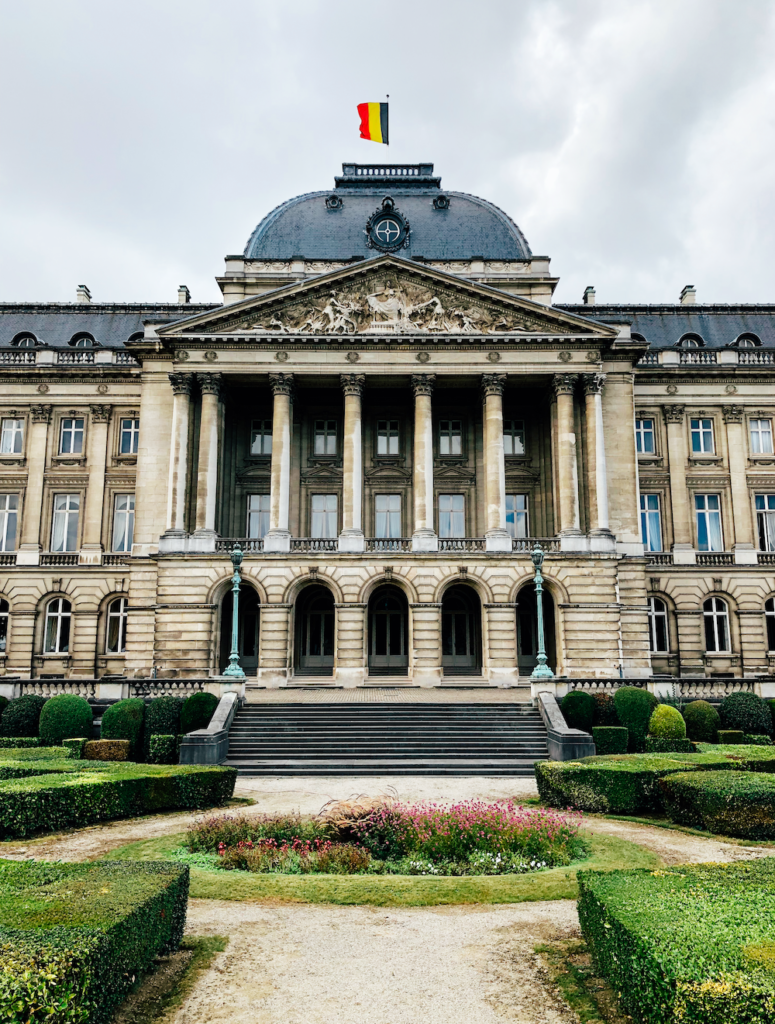 Banking in Belgium
Opening a bank account when migrating to Belgium is a reasonably simple process because of the country's cutting-edge, sophisticated, and digitalized financial infrastructure. The concept of a cashless society was first introduced in Belgium, which has since shown innovation in the implementation of automated payment systems.
Many Belgian banks now conduct transactions online and automatically, simplifying the process of monitoring your money, sending money, and paying payments. Additionally, since online banking and smartphone apps are now commonplace, the majority of customers have easy access to their accounts.
Do you need a bank account in Belgium?
When relocating to Belgium, there are numerous reasons to open a bank account. An account, for instance, can assist you in avoiding the fees and subpar exchange rates related to making regular payments and cash withdrawals from a foreign account. Having your Belgian salary transferred into a local account, from which you can set up direct debits for items like home utilities, is also more convenient. A Belgian bank account can also make it simpler for you to apply for mortgages there.
Types of bank accounts in Belgium
For foreigners relocating to Belgium, a variety of current accounts are available. They consist of the following:
Basic current account
Basic accounts are offered by some banks, and they might not have a monthly charge. These accounts often give you access to online and branch banking, but they could impose modest fees on additional cards, payments, and cash withdrawals. Usually, associated credit cards are not included with these accounts.
Premium current account
For a monthly fee, premium accounts typically offer free cash withdrawals and card replacements. Some allow transfers in other currencies, the addition of a credit card, and the free addition of an additional cardholder (sometimes for an extra fee).
Bundled/packaged account
Some banks provide broader accounts with extras like credit cards and insurance (called bundled accounts in some countries). You can be required to pay a minimum amount each month for these products, and the fees are typically higher.
Savings accounts
Savings accounts exist in a variety of sizes and forms, from fixed accounts that require you to lock up your money for a specific period to instant-access accounts that allow you to withdraw money in as little as 24 hours. A home purchase or sending a child to college are two examples of specific milestones for which certain banks offer products.
Offshore accounts
Opening offshore bank accounts may be the most effective approach for expats in Belgium to manage their cash. Anyone who works abroad travels regularly, or routinely moves money between nations would find it very useful to have an offshore account. Outside of the holder's country of residence, offshore accounts typically provide both financial and legal benefits over domestic banking arrangements.
Accounts are frequently offered in numerous currencies, which might make it easier for people to send or receive money. Additionally, more sophisticated foreign exchange capabilities might be accessible, such as the ability to fix currency rates up to a year in advance, which helps reduce the risk associated with conducting business internationally. Many also provide clear benefits including a broader selection of cross-border services and lower taxes on capital.
What documents do you need to open a student bank account
The following are the documents you will be required to provide:
Valid identification documents: your ID card/passport, along with your student visa (if applicable to you)
Proof of enrollment in a local school or university