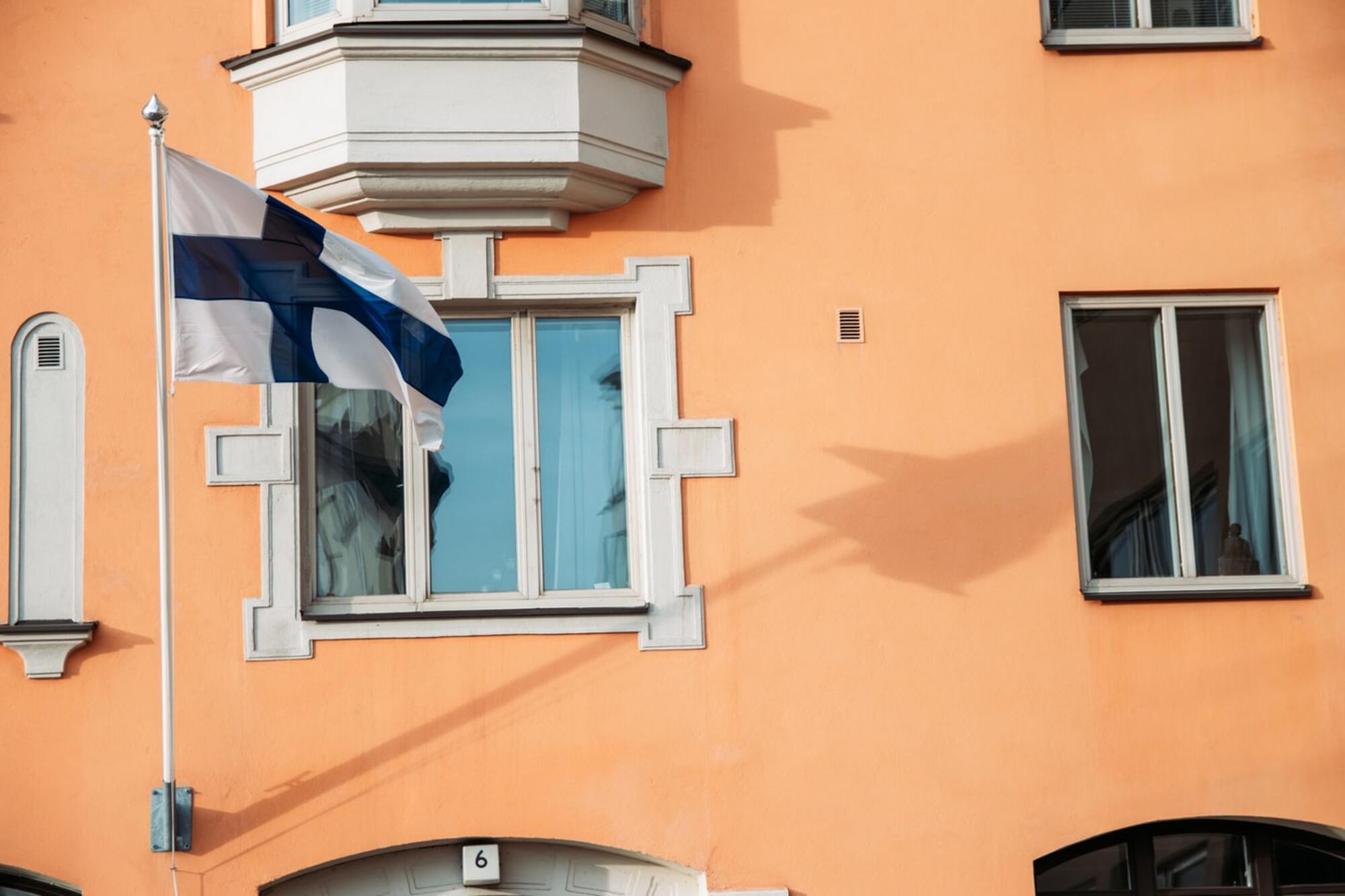 Despite the fact that many Finns do not quite agree with this statement, life in Finland attracts a large number of foreigners. According to the local immigration service, about 20 thousand foreigners receive Finnish residence permits every year.
We will talk further about prices and cost of living, taxes, specifics of employment, salaries, education, medicine, the pros and cons of living in Finland.
The pros of living in Finland
In terms of nominal GDP per capita, Finland is among the ten richest countries in Europe, as evidenced by the high quality of life.

Finland has a strong economy, developed democratic institutions, good infrastructure, a transparent legal system and a high level of social security.

A favorable investment climate allows you to open and run a successful business in this country. In the annual Doing Business 2020 ranking, the country ranks 8th among European countries and 17th in the world.

Finnish streets have a minimal crime rate and overall the country is very safe.

The higher education system there is one of the best on the planet. Unfortunately, since 2017, foreigners from outside the European Union are required to pay tuition fees at local universities (programs in English).

Finland has clean air and beautiful nature with many beautiful places for outdoor activities. In every city, you can find a cozy cafe and a restaurant with excellent cuisine.

Finns live a healthy lifestyle and proper nutrition, run and ride a lot. They are very nice, calm and friendly people. The vast majority of the local population speaks English.
The cons of living in Finland
Winter there is quite cold (temperatures drop to -20 ° C and below) and a lot of precipitation falls.

Living in Finland

is very expensive. There are high prices for accommodation, food, alcohol, clothing, public transport, and even international flights from Finn air's national airline.

The landowner cannot prohibit people from picking mushrooms and berries on their land, except in the immediate vicinity of the house.

There are elements of bureaucracy and political corruption in this state.

Sometimes it is difficult to find a job in this state without knowing the Finnish language, which is very difficult to learn.
Prices and cost of living in Finland
As in many other developed European countries, especially Scandinavian ones, it is very expensive to live in Finland. Renting an apartment (one room) in the city center costs on average about 700-750 Euros per month, and outside the city 550-600. For more comfortable apartments you will have to pay at least 1000-1200 Euros. In the capital of Helsinki and other major cities, living costs are even higher.
According to the Finnish Statistical Office, in 2020 the average price per square meter of land in this country is 23.8 Euros, while in Helsinki the amount rises to 168.1 Euros. The average cost per square meter of real estate (home for a family) in this country is 1,572 Euros, in Helsinki – 2,895, and in the rest of the country – 1,483.
Prices in Finland in 2020 in Euros:
Bread (500 gr) – 1.92

Milk (1 liter) – 0.92

Eggs (12 pcs.) – 1.86

Chicken breast (1 kg) – 9.10

Potatoes (1 kg) – 0.88

Finnish cheese (1 kg) – 6.17

Bananas (1 kg) – 1.59

Apples (1 kg) – 1.98

Gasoline (1 liter) – 1.54

Taxi (1 km) – 1.60

Public transport – 3

One-month pass – 55

Utilities (85 sq. M.) – 90.96 Euros per month

Mobile communication (minute) – 0.07 Euros

Internet – 23.57 Euros per month.
Commentary. Above are the average price indicators collected in different cities in Finland.
Finnish taxes
Finland has not only a high quality of life but also impressive tax rates, which are levied both at the state and local levels. For example, the cumulative deduction from the annual salary can exceed 50%. By the way, for non-residents in the state there is a fixed income tax rate of 35%. At the same time, it is allowed to apply for payment of tax on a progressive scale.
Finnish tax rates:
Corporate income tax – 20%

VAT – 24%. Reduced rates of 14% (food, catering), 10% (books, pharmaceuticals, certain services) and 0% (gold bars / coins, domestic and international shipping).

Income tax on capital (investment) income:

30% if income does not exceed 30 thousand Euros

34% if income is more than 30 thousand Euros.
Income tax:
Annual income from 18.1 to 27.2 thousand Euros: base tax – 8 Euros, plus a rate of 6% of the excess amount.

Annual income from 27.2 to 44.8 thousand Euros: base tax – 554 Euros, plus a rate of 17.25% of the excess amount.

Annual income from 44.8 to 78.5 thousand Euros: base tax – 3,590 Euros, plus a rate of 21.25% of the excess amount.

Annual income over 78.5 thousand Euros: base tax – 10,751.25 Euros, plus a rate of 31.25% of the excess amount.

Municipal income tax – 16.5-22.5%

Contribution to the pension fund – 6.75% (under 53 or over 62 years old) and 8.25% (53–62 years old)

Social contributions (health insurance) – 0-2%

Church fee – 1–2%.
Work and salaries in Finland
Despite the fact that the legislative level does not provide for minimum wage rates there, in the country as a whole, workers rarely receive less than 1,800-2,000 Euros per month, regardless of their profession. According to the local statistics office, the average salary in Finland in 2020 is 3,548 Euros per month before taxes. After all the obligatory deductions, the employee has about 2,600 Euros at his disposal.
The most demanded professions in the state for foreigners are seasonal workers in the field of agriculture (harvesting strawberries, mushrooms, berries, vegetables and fruits) and qualified specialists, for example, doctors, production engineers, programmers, construction workers. The highest income comes from working in Helsinki – on average about 4 thousand Euros per month before taxes. Experienced workers can expect 5-6 thousand Euros per month.
Higher education in the country
The annual QS World University Rankings 2020 includes 9 higher education institutions in this country. The leading position is occupied by the University of Helsinki, 107th place. In addition, the Aalto and Turku Universities are among the best Finnish universities. Any foreigner can enter a higher education institution in Finland. It is allowed to register for 6 educational programs at the same time. For admission, you must pass the entrance exams.
Unfortunately, at the end of 2015, the Finnish parliament decided that foreigners from non-EU countries must pay at least 1,500 Euros per year to study at a university from 2017. This innovation does not apply to students with a study program in Finnish or Swedish, as well as doctoral programs. In addition, in order to issue a residence permit, the Finnish authorities require foreign students to have a minimum amount of 560 Euros per month.
Finnish medicine
Public health care in Finland is available to all permanent residents, regardless of financial situation. Primary health care services are provided by municipal health centers (terveysasemat), and specialized care by district hospitals (sairaalat).
One visit to a doctor there at a medical center costs an average of 20-25 Euros. The fee is charged a maximum of 3 times a year, that is, the cost of medical services has an upper limit, upon reaching which you no longer need to pay. Of course, this does not apply to private clinics. Public health there is funded by taxation and partly covered by patient contributions.
In conclusion, we note that the average life expectancy in Finland in 2020 is 81 years, while men live about 78.7 years and women 84.2. Apart from the capital Helsinki, the best cities to live in Finland are Espoo, Turku, Oulu, Jyväskylä and Tampere.