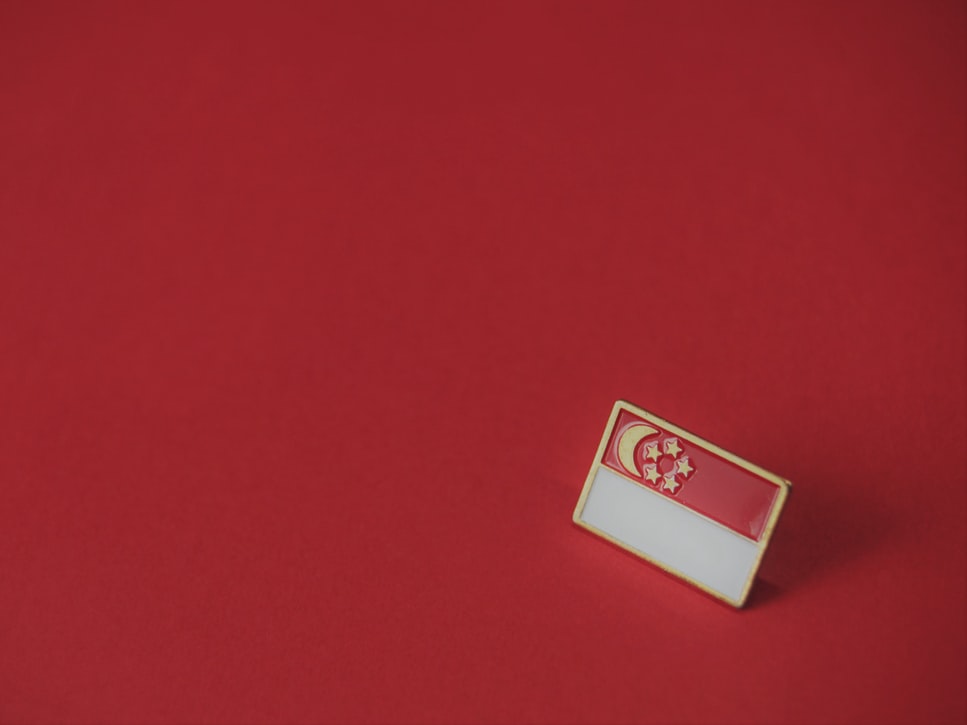 Local universities offer strong academic programs in international business, management, mathematics, and science. Education for foreigners is paid, but still several times less than in same England. Even though Singapore has taken over its education system.
Another trick for those who want to get a quality education, but for less money: Singapore has many branches of European, American, and British universities, after which you receive the same diploma as in these countries.
Kindergartens in Singapore
Preschool education in Singapore starts at the age of 3 and lasts for 3 years. Kindergartens in Singapore are found everywhere. They can occupy several rooms in a shopping center or a separate house in a prestigious residential area. However, a kindergarten even in a separate building does not guarantee the availability of its playground on the street, which is due to the high cost of land in Singapore.
Therefore, kindergarten children spend most of their time indoors. This disadvantage is fully compensated by the abundance of playgrounds in residential areas and parks, and since parents have to walk with their children, this arrangement of kindergartens encourages parents to spend time with their child in the fresh air, which, by and large, is only beneficial to both.
There are no public kindergartens in Singapore. The organization of preschool institutions has been placed in the hands of public organizations and private businesses. Therefore, kindergarten is not uncommon in Singapore, for example, at a Christian church, mosque, or Hindu temple. But the largest network was established by the public foundation of the ruling Popular Action Party.
In kindergartens, children from the age of three learn to speak at least two languages, one of which is English. English is the main language of instruction in the vast majority of kindergartens in Singapore. The exception is kindergartens at some international schools, where the main languages ​​of instruction are German, French, etc., and English is studied as a second language.
The standard kindergarten program is teaching reading, counting, music, singing, modeling, and drawing. Swimming and acting lessons, for example, maybe offered at an additional cost. The quality of instruction is good in all kindergartens and does not depend on tuition fees, which range from S $ 100 per month for half a day to almost 1800 for a full day.
School
Primary education – from 6 to 12 years old

Secondary education – from 12 to 17 years old
In this country, primary education is compulsory and practically free. Schools charge a small $ 13 fee for organizational expenses. Unlike the Russian education system, which focuses on general educational standards, Singaporean schools take into account the level of development of students. Therefore, in grade 4, children are divided into groups according to the level of knowledge, interests, and intensity of training. In this composition, they study up to grade 6, at the end of which they take the PSLE ​​exam to transfer to high school. The results of this exam determine where the child will study, the intensity of the program, and the specialty.
A high school in Singapore lasts 4 years. Upon graduation, students take exams to obtain an A-level certificate for admission to the university, or O- and N-level certificates for secondary specialized and technical education. The N-level certificate indicates a satisfactory level of knowledge of the students, the O-level certificate indicates the general level of knowledge, and the A-level certificate indicates the advanced.
University
After receiving the O-level certificate, the student enters the pre-university training, lasting 2-3 years. Such programs allow you to pass the A-level exam and enter university.
High school graduates with an O-level certificate may not study at pre-university training but immediately enter the Technical Institute. The duration of training there is 2 years, and upon graduation, the graduate receives a diploma, which is valid only in Singapore.
Otherwise, the education system in Singapore is very similar to the British one: bachelor's degree – 3 years, master's degree – 1 year. But the cost is much lower: 1 year of study will cost an average of $ 3,000, depending on the chosen specialty, while in the UK, prices start at £ 9,000.
Admission to the University
To enter a Singaporean university, a foreign student, just like in England, needs to complete the University Foundation preparation program. For 9 months, graduates prepare for admission to the university: they improve their language level, study academic subjects, learn to write essays and term papers correctly, prepare for the international IELTS exam and study critical thinking skills.
After graduation, EF students receive an IELTS certificate and a University Foundation certificate, with which the company's partner universities accept students without exams.