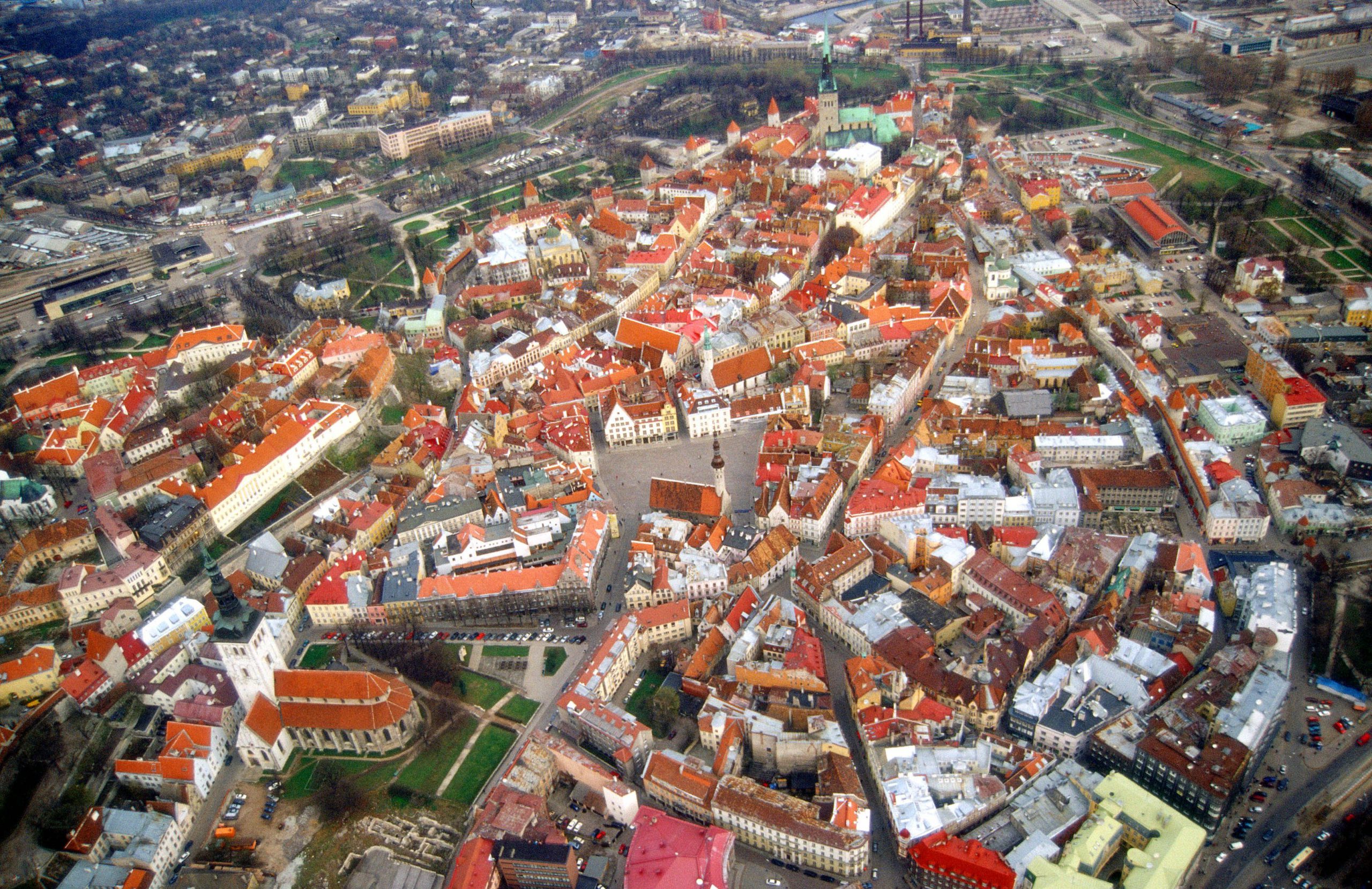 Estonia's tourists are split in two categories – domestic tourists and foreign tourists that visit Estonia for fun and traveling purposes. Domestic tourists are ones that travel to Estonia for work related trips and other activities that are not necessarily related to visiting the country and its culture. In Estonia there is a Tourist Board that has a goal to enhance the popularity and appeal of Estonia and make it the destination to foreign tourists.
Russians and Latvians are also among the more common visitors to Estonia. The biggest increase in tourists in Estonia is from Latvia. One of the most often visited places in Estonia for Latvian tourist is Parnu. Estonia is one of the most developed countries in Northern Europe; therefore it is a destination to many technology conventions and other events regarding information technology and other.
Estonian Tourist board
Estonian Tourist board chooses to work for Estonia's tourism industry by fostering first visitors from far-away markets and increase the off-season visiting of Estonia overall. Estonian Tourist boards target is to prolong the duration of visiting Estonia and expand the range of traveler descriptions like different ages, and other.
Marketing activities to enhance previously mentioned points are with the focus on markets that have highest chance to give revenue from marketing activities alone. Estonian Tourism board has split their priority countries in 4 categories and priorities. First priority countries to Estonian Tourist board are Finland, Russia and Latvia.
Second priority countries with focus on them are Norway, Germany, Sweden, and the United Kingdom. Third and fourth priority is more defined as a category and that is domestic tourism and further markets like China, Japan and USA. First priority for marketing activities usually is focused on B2B marketing. Estonian Tourist board says that the geographical location of Estonia creates appeal to tourism therefore marketing is often using nature elements and experiences in Baltic climate.
Geographical description and popular locations
Estonia is located next to Baltic Sea. Estonia's highest point is Suur Munamagi and there are approximately 2 300 islands in Estonia's waters. Estonia is located in transition zone that is between maritime and continental climate. Estonia is located right in the middle of the Central European and Eastern European territories. Most popular places and locations in Estonia are city Tallinn that is the capital of Estonia.
Another popular location is Tartu and Lahemaa National Park that has swamp characteristics that seem very interesting to travelers. Saaremaa is the largest island in Estonia with more than 8 000 year history. Only the leisure tourists are interested in seeing the beautiful locations. As the tourists split into two categories – work-related and leisure or foreign travelers, the activities and the needs are a bit different for both groups. Estonia's nature is similar to Baltic region, but has a Northern and Scandinavian climate properties.
Work-related traveling to Estonia
Of all the tourists that go to Estonia, about 23 percent are visiting for work related trips and approximately 65 percent are visiting for leisure activities according to VisitTallinn statistics for year 2018. Work related trips require accommodation, therefore, the hotels and stays in Estonia are contributing to tourism industry profit. Domestic or work-related visitors in Estonia split in two more categories – overnight visitors and one-day visitors. Among work-related travelers there are usually a demand for restaurants, food providing establishments and cafes.
Most popular food industry locations in Estonia are Mr Jakob, Kuur, Retro and Rataskaevu 16. Mr Jakob is a restaurant located inside a golf club territory therefore became more used location for work related travelers, meeting locations and meal places. Work related traveling usually is done by neighbor countries, like Latvia, Scandinavian countries and Russia. These trips are short but usually require accommodation and other tourist places and needs.
Leisure travelers in Estonia
Of all the tourism in Estonia, the leisure and more traveling purpose tourists are the largest part of all tourism. According to VisitTallinn in year 2018, visitors for leisure purposes were 65 percent of all tourists. Of all travelers, largest part of foreigners that visit Estonia are from Finland and these tourists choose one day visiting more than multiple day stay.
Most popular locations for overnight stay are Kau Manor, which is history and high ranked restaurant, and Pohjanka with its restaurant that uses Estonian farm produce. Other popular places are Padaste Manor, Antonius Hotel and Georg Ots Spa Hotel. Leisure traveling is common from closer countries to Estonia, because of its different nature than other neighbor countries. Estonia has a lot of opportunity for leisure activities and enjoying nature, city life, entertainment and Estonia culture.