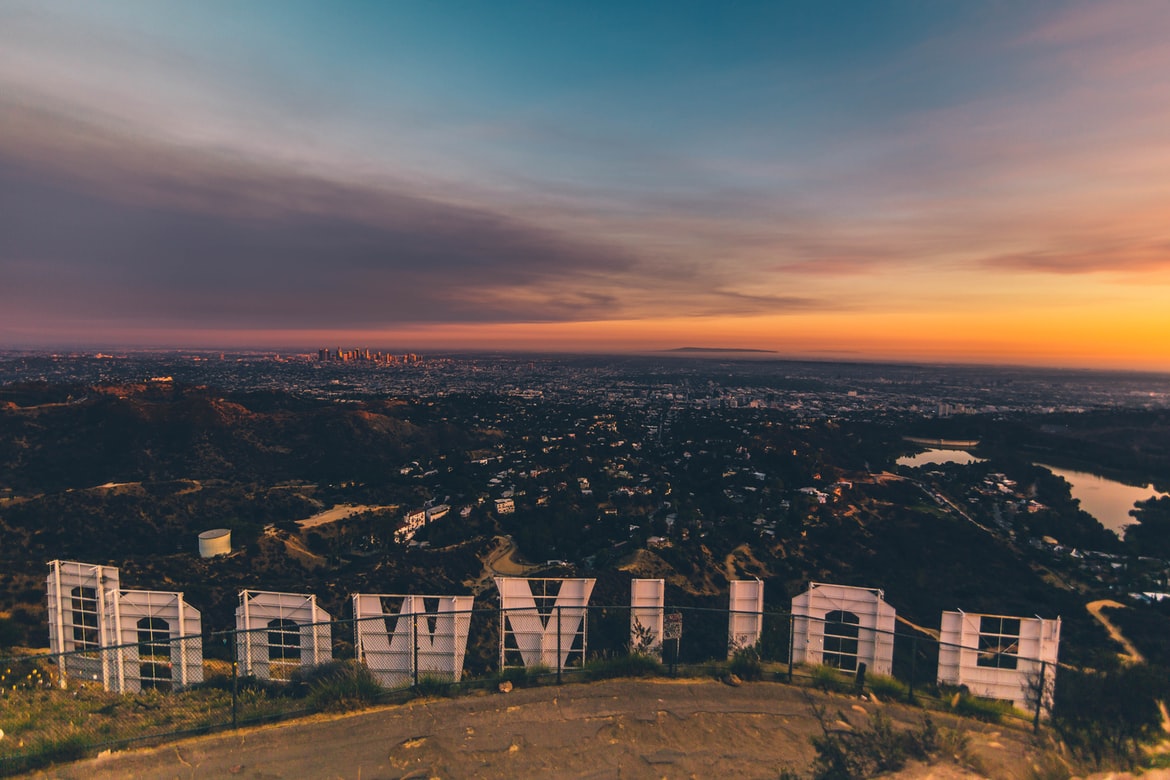 Officially, Los Angeles received the status of a city in 1846, when it was incorporated into the newly created state of California.
Los Angeles was the center of the world film industry, as well as one of the regions of the aviation industry (spacecraft, missiles, radio-electronic equipment), the production of warships, and aircraft. Besides, such industries are developing in Los Angeles as car assembly, instrument-making, electrical, food, chemical, clothing, rubber, shipbuilding, mechanical engineering, production of industrial equipment for the oil industry.
The sights of the city are not inferior to its industrial grandeur. It is here that the world-famous Disneyland children's park is located, where you can admire not only many miniature decorations for Walt Disney cartoons but also gets acquainted with the nature and architecture of different countries.
Los Angeles is rich in historical and cultural heritage, it contains many magnificent museums – American Indian art, the National History Museum, as well as an art gallery with presented Shakespearean manuscripts, and the Huntington Library. The annual Rose Parade is especially popular in Los Angeles.
Hollywood is the most famous area of Los Angeles, which everyone associates not only with the global film industry but also with incredible luxury life. There are mansions of famous film actors and musicians, politicians and athletes, and there are many symbolic sights in Hollywood. It is here that the world-famous Walk of Fame is located, as well as Sunset Boulevard. Even the local cemetery attracts the attention of tourists, as many celebrities are buried there.
Another rich and stylish urban area is Beverly Hills. Its history dates back to 1919 when the famous actor D. Fairbanks Jr. decided to settle in one of the district's mansions. Soon other world celebrities followed his example, today in the Beverly Hills area you can find mansions in which Rudolph Valentino, Charlie Chaplin, and other world-famous people lived.
On the Hollywood Hills, there is an amazing symbol of the city – the inscription "HOLLYWOOD" lined with white letters. For almost a century, it has been a permanent symbol of the American film industry, and this inscription was placed in 1923 as an advertisement for a residential area.
It was originally planned that it would be located in the hills for only a few years. However, over the years, the city authorities did not rush to part with such an original symbol; the inscription is regularly restored and is still used as an advertising symbol.
There are several interesting museums in the city; the Museum of Natural History is perfect for a family visit. It is housed in an incredibly beautiful historical building, which is an architectural structure of national importance. The museum was opened in 1913, and now its collection includes more than 33 million exhibits. It houses one of the richest collections of archaeological finds in the United States, including huge dinosaur skeletons and unique fossils.
The most visited museum in Los Angeles remains Madame Tussauds, the main exhibits of which are incredibly realistic wax figures of world celebrities. Here, visitors can take pictures with the "lookalikes" of Angelina Jolie, Marilyn Monroe, Johnny Depp, as well as other famous actors, musicians, and TV presenters. Even though the main part of the exposition of this museum is presented in London, the museum in Los Angeles is in no way inferior to the main one in terms of the level of attendance.
Cultural landmarks in Los Angeles
Los Angeles is often called the "city of holidays"; travelers here will find a huge selection of entertainment and exciting excursions. Each district of the city has its unique history and its inimitable sights. An unusual attraction is the old Hollywood forever cemetery, which was founded in 1899. It is here that world-famous screenwriters and producers, actors, and directors are buried. The cemetery is located next to the Paramount film studio, despite the gloomy status of the attraction, it attracts the attention of a huge number of tourists.
You should visit the Petersen Automotive Museum, which is considered one of the most unusual and beautiful of its kind. The museum was opened in 1994; its extensive collection presents cars of various eras to the attention of visitors. Among the exhibits, there are also those whose age is more than a hundred years. Another iconic Los Angeles landmark is the Walk of Fame. While walking along the sidewalks, you can see thousands of five-pointed stars dedicated to celebrities. Currently, the Walk of Fame has more than 2.5 thousand stars, and it can be very difficult to find the star of your idol among them.
Travelers who like to walk in picturesque places and explore architectural sights will be interested in visiting the Getty Center. This large-scale and beautiful Art Nouveau art center was designed by renowned architect Richard Mayer and opened in 1997. The complex includes several beautiful stone buildings surrounded by picturesque gardens and squares. A world-class landmark is the Wax museum. Founded in 1964, today it includes over two hundred figures. Among them are the figures of famous actors, politicians, athletes, and pop stars. They are made so well that it is impossible to distinguish a figure from a living person.
The Guinness world of records museum is also very popular with travelers. The collection of his exhibits is simply amazing, among them there is the figure of the biggest man, and huge paintings made of bread, and incredible constructions made of matches. The large-scale museum is divided into several thematic zones; its collection is regularly supplemented with new exhibits. Other unique attractions include Grauman's Chinese Theater, Kodak Theater, Magic Castle, and Walt Disney Concert Hall. More about cultural attractions.