This means that almost all of the people live in high-rise residential city flats. This way of living is certainly one of the reasons why life in Hong-Kong is so much different than in most places. If you happen to be in the busy areas of the city, you will almost always hear the sounds of drills. It is a reminder that many more new apartments are being built every day and more people move to this city.
The shortage of space and the amount of people means that to truly live like a Hong Konger, means to live a fast-paced life.
Let's look at different aspects of daily life in Hong-Kong.
Lifestyle
The exciting news is that Hong Kong is a cosmopolitan city with incredibly friendly people. Everything changes fast and the flow of people is extremely large. That's why most people know for themselves how it is to be new and are happy to help any expat.
Since people of Hong Kong come and go so often, the community is always open to new people and experiences.
This also enhances the nightlife in this city. Fife in this city means that you will meet as many different people as you can imagine. Everybody here has their own style, preferences, and a way of life.
What this means is that there's always something new to try. You can have an unlimited number of several activities and social experiences.
For those, who wish to combine an active lifestyle in a lively city, life in Hong Kong might be the best choice. Many hikes, watersports activities, and other sports are available not far from the dense center of Hong Kong city.
Housing
As you can imagine, Hong Kong's small size doesn't allow much space for large apartments. Most of the apartments are about 50 square meters.
This is also the reason why Hong Konger's tend to be minimalists in life, including the style.
Once a resident decides to make a family, the amount of space an average resident is likely to afford is a bit too tight.
Also, if you are an expat, you might want to consider sharing housing expenses with a flatmate. The city of Hong Kong has one of the largest housing expenses in the whole world.
However, there is an upside to this. This environment of compact space leads many people to grow closer as they share common space more openly.
Climate
A great thing to consider before moving to another country is the climate. As you might have noticed, all of us feel best in a certain climate.
A subtropical climate dominating in Hong Kong city will let you distinguish separate seasons. You will feel the difference in humidity, temperatures, and rainfall.
The hot summer and the dense air gives the pollution of this city an extra impact. This means that in summer, a nice day out doing activities might quickly turn into a struggle.
With an average temperature of 31°C (231°F) in the month of August, life in Hong Kong might not be suitable for all people.
In winter, on the other hand, the average lowest temperature is a mild 15°C (59°F).
Food culture
Hong Kong's traditional cuisine is mainly influenced by other cultures like Cantonese and European cultures. The influence of Europe mostly comes from Hong Kong's years of being a British colony.
The range of different foods and restaurants that can be found in Hong Kong is astonishing. From cheap to expensive, you will be able to find the exact atmosphere in a particular restaurant or diner that you were looking for.
However, if you wish to cook on your own, life in this city might prove to be a challenge. Supermarkets in this city are overpriced and lack a wide selection of products. You might also find, that certain stores tend to fail in providing consistency in their assortment.
For some people, it might be more difficult to adjust their life to this inconsistency.
Traditions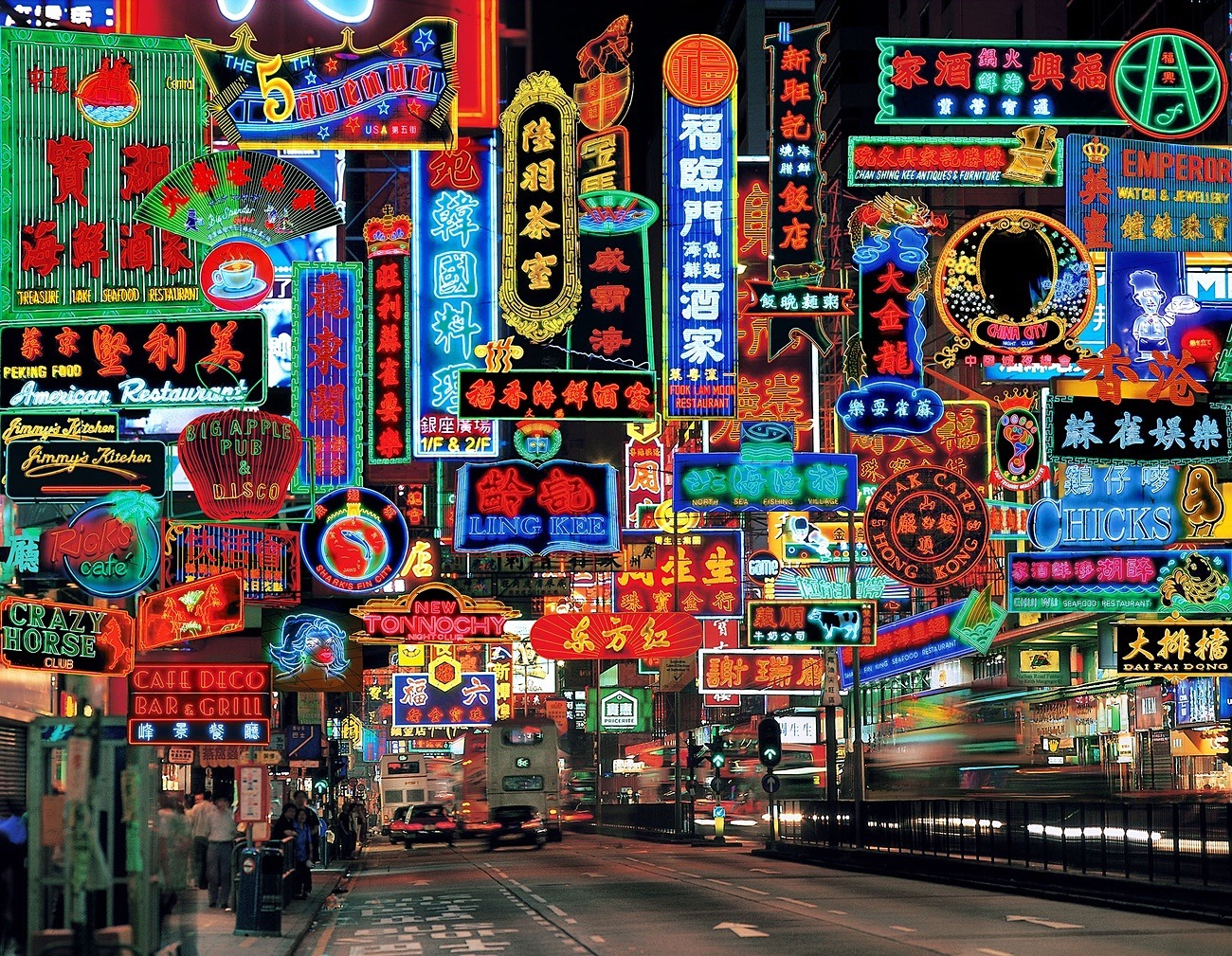 Hong Kong has a vibrant history that is rich with many events. Thus, while living in Hong Kong, you will see many cultural differences.
One of the most impactful things for foreigners is the fact that locals take feng shui very seriously. It is still believed to be a major success factor in business and in personal life.
One such example is that they don't have the fourth floor. This is due to the pronunciation of the word "fourth". It sounds similar to the word "die" in the Cantonese language.
Summary
Life in Hong Kong can be led in many different ways. One of the things you will learn is that this place offers a large space for growing as a person. The people in Hong Kong live an open life and are open to new people and ideas. This is what makes life in Hong Kong city interesting. You will always be able to find like-minded people and activities that will excite you.
And as an added bonus, you will get to wake up in a cosmopolitan city surrounded by ocean and located near the mountains. For me, this is something to look forward to.