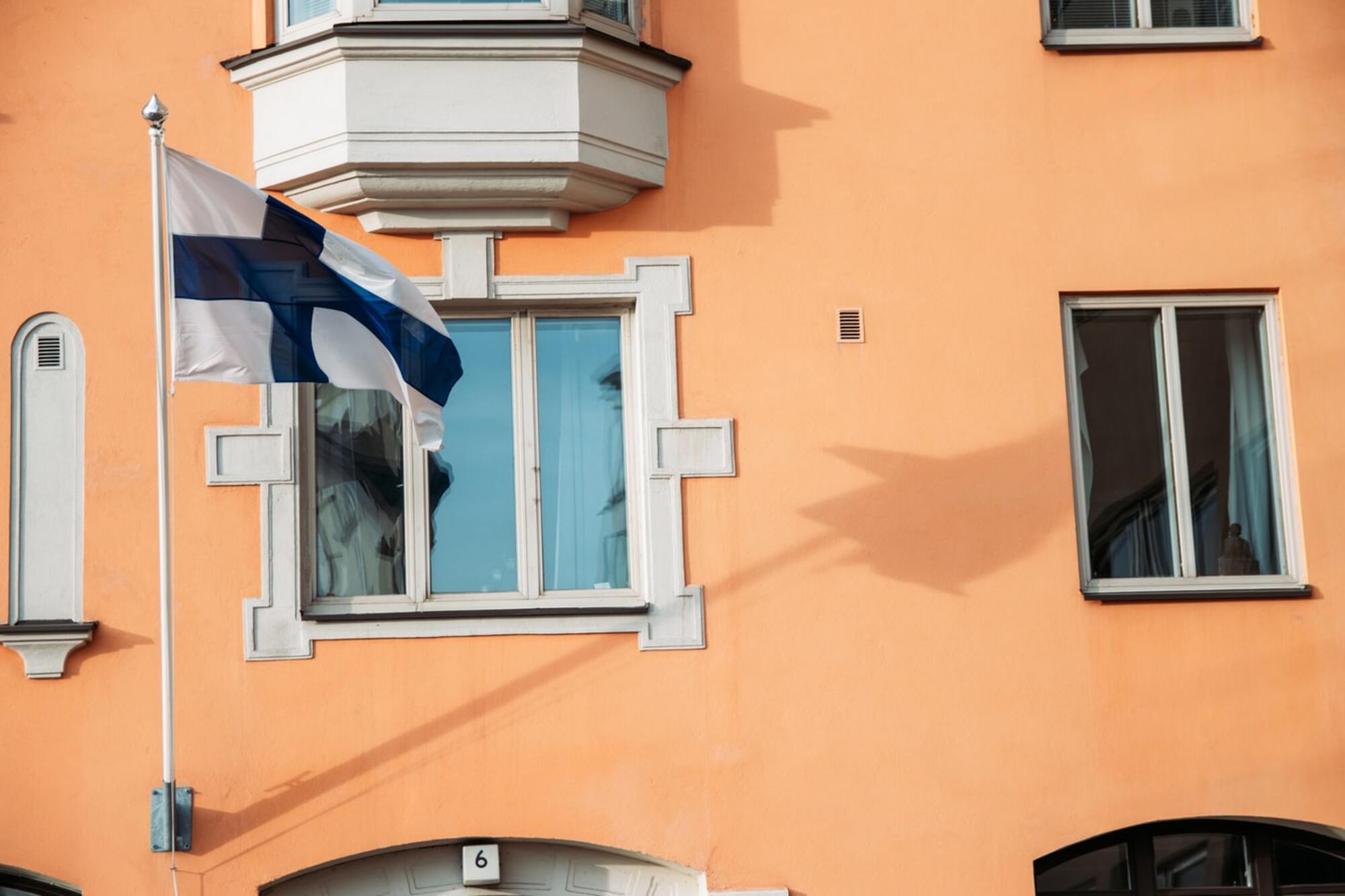 The color white on the flag represents the snow that covers the earth during winter while the blue is a representation of all 187,888 crystal clear blue lakes all over Finland.
Winter sports are one of the best ways to stay fit and in shape throughout winter. There are many fun activities you can do in the snow including skating, skiing, snowshoeing, and dog sledding. But Finland is not just about snow and winter sports.
Summer is really beautiful in Finland and officially cottage season. Expats who move to the country around this period will enjoy the summertime tradition. There are close to 500,000 cottages in the Lakeland region alone.
In this guide, I'll be revealing all you need to know if you want to successfully relocate to Finland. Frankly speaking, life with the Finns is awesome. There are tons of amazing things that you can do during your stay.
Most people that relocated to Finland initially lived in rented flats before getting their apartment and house after a few months. Once you have accommodation and settled down, you can get home insurance coverage (Kotivakuutus) for your preferred company for your furniture and other appliances in your home.
Living in Lakeland also allows you to get in tune with nature like swimming under the midnight sun, and provides an ideal setting for canoeing, barbecuing, hunting, and fishing. Plus houses in these areas are dead cheap.
Aside from the Lakelands, there are lots of cities that are perfect for expats that just relocated to Finland. Finland's capital, Helsinki is the largest city in the country and shelters more than 600,000 residents.
Helsinki is a mainland but a fair share of the city is made up of units of smaller islands, making it a coastal city. This city offers a lot of career opportunities for expats that are relocating for employment and sufficient space for people that just want a fresh start and breathe cleaner air.
Oulu is another amazing place to live if you plan on immigrating to this European country. It is the largest and most iconic city in Northern Finland. It has a university, polytechnic, and known as the technology capital of the country. This makes this city an ideal destination for foreign students coming to the country for studies.
Tampere is the third-largest city and ideal residency option for expats immigrating to Finland. Also known as the Manchester of Finland, It straddles two massive lakes and will make you feel like you are living on the coast.
One thing we liked about Tampere is that apartment prices close to these lakes are cheaper than we expected. You can get a massive penthouse apartment with an amazing view of the lake for less than €1,600.
If you are relocating for employment reasons, there are a lot of multinational industries and companies operating in Tampere like Nokia, Metso, and John Deere Forestry.
Finland is one of the few places in the EU where you can get high-paying jobs and amazing workplace conditions even as an expat that just moved to the country.
With the constant rise in the ageing population, demand for skilled expats and foreign jobseekers is high and there are lots of opportunities in all sectors.
How do I move to Finland?
Now that you know all the benefits of living in the country, you should prepare your luggage and get on your way to Finland. Thankfully, the entire immigration process is simple enough and straightforward for both EU and Non-EU nationals.
Thanks to free movement within the EU, citizens of any EU nation, Switzerland, Norway, Iceland, and Liechtenstein do not need a visa or permit to relocate to Finland for residency or employment.
If you are a citizen of any of these countries, you are free to reside and work in Finland for up to three months before applying for a residency or work permit if you want to stay longer.
Citizens of selected countries outside the EU like Albania, Angola, Argentina, Barbados, Brazil, Chile, Canada, Colombia, Ethiopia, South Korea, Lesotho, Monaco, Samoa, Thailand, the United States, Zambia… also enjoy visa-free access and visa upon entering Finland.
If you qualify for visa-free travel, you must register your right of residence at your local police within the first three months if you intend to legally reside in the country.
Non-EU citizens that do not qualify for visa-free travel to Finland must apply for a short-stay visa at the nearest Finnish mission, embassy, consulate, or visa center in their home country.
Once your visa has been approved you can easily complete your relocation to Finland. Upon arrival, you will need to apply and obtain a residence permit if you plan to stay in the country for longer than 3 months.
Visa Application Fee and document
If you are a foreign national that does not qualify to travel to Finland without a travel visa, you must pay a non-refundable visa processing fee when you submit your application.
The visa processing fee for children between the ages of 6 and 11 is €40 while other expats will have to pay more than €35 depending on the type of visa and what they intend to do during your stay.
After you've completed the payment for processing your visa, you'll have to submit the receipt or any other proof of payment alongside the following documents:
Your international passport
Bank statement of the last 6 months
Your must file your visa application no later than 15 days before travel and the earliest six months before the intended visit.
Cost of Residence Permit
A travel visa only allows you to travel to Finland and stay in the country for only 90 days. If you plan on relocating to the country, you must obtain a permanent residence permit.
There are two types of residence permit available in this EU country: continuous residence permits (permit A) and temporary residence permits (permit B). A temporary residence permit is valid for only one year and will have to be renewed annually if you intend to stay in the country.
The continuous residence permit allows you to stay in the country for up to four years. If you want to legally reside in the country as long as you want, you should get a continuous residence permit.
If you are applying for a resident permit, you'll have to pay €500 for a paper application and €450 for an electronic application before your application can be processed.