However, there are also other resources which data may vary. This is because often the rating can be evaluated according to a certain criteria. For example, such criteria as job opportunities, metro areas, the cost of living, labour market, quality of education and others.
Austin, Texas
Austin is mainly known for its main building at the University of Texas at Austin, downtown city hall, Pennybacker bridge and the Bullock Texas state history museum. It is the 11th most densely populated city in the U.S.A. It is a cultural and economic center of Texas. It has dozens of beautiful lakes, waterfalls and rivers such as lake Travis and McKinney falls. Its history stretches back to 1830s. Popular companies such as 3M, Apple, PayPal, IBM, Google and others have headquarters in Austin.
Denver, Colorado
Best known places in Denver are the Art museum, Millennium bridge, Red rocks amphitheatre, the Colorado state capitol, Mile high stadium and Union station. It is the 19th most populated city in the U.S.A. It has plenty of eye striking mountains, hilly areas and it even has a nickname which is referred to as the Mile-high city. There are plenty of languages spoken in Denver such as English, Spanish, French, German, Vietnamese, African dialects, Russian and even Chinese as it has a scent of a great multicultural variety to it.
Colorado Springs, Colorado
Today Colorado is the 42nd most populous city in the U.S.A. It also has a reputation of a fastest growing city in the US which is considered to be a rather business friendly one. In addition, in recent years Colorado has experienced an economic growth in the service sectors. It was also nominated as one most desirable place to live in the US in 2018 by some popular magazine in the states. The worlds famous Colorado technical university is located there. It is mainly surrounded by rocky area, while also incorporating lots of features of a modern urban area. People living there are mostly of white, Hispanic or Latino origin.
Fayetteville, Arkansas
Fayetteville has many places of interest such as the Historic square, Donald W., an Old main, Reynolds Razorback stadium, Wilson park, the Fayetteville depot as well as the Washington county courthouse and Arkansas university. It is 105th populated place in the US. It also has an interesting nickname – Athens of the Ozarks. However, originally, the city is named for George Washington as back in 1828, George McGarrah together with his family settled in a Big Spring on the modern day spring and willow and founded the Washington town as well as started to work on the courthouse. It was also nominated as one of the best places to retire in the South.
Des Moines, Iowa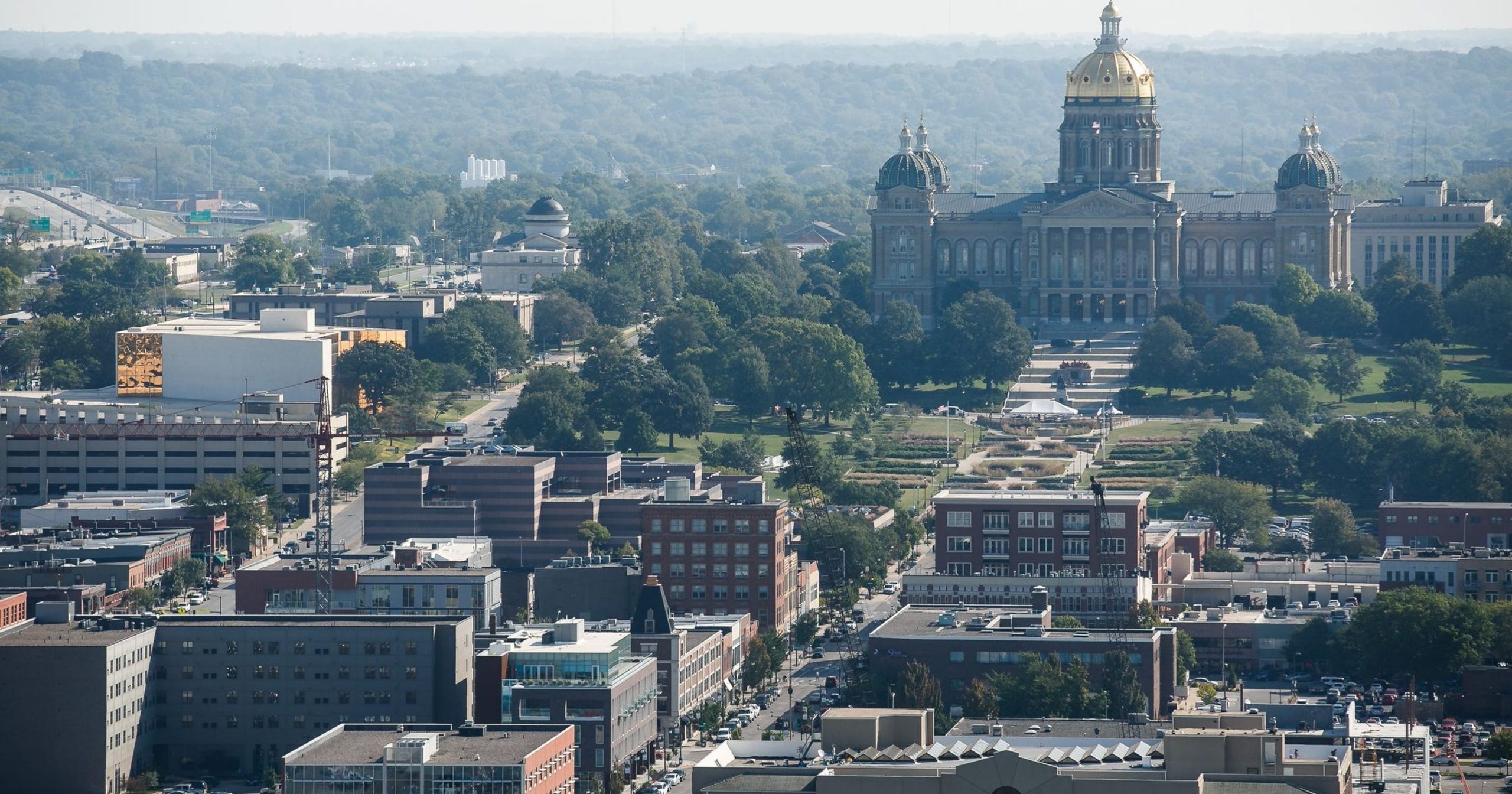 Des Moines was founded in 1851. First, it was called by a french name which had a meaning of the river of the monks. Today, it has such great places as Greater des Moines botanical garden, the 801 Grand financial group, the Kruidenier trail bridge and the Iowa state capitol. It is ranked 89th as the most populated city in the U.S.A. It is also referred to as a center of insurance industry by the magazine Business Wire as lots of world's most popular business companies are located there such as ACE Limited, Voya Financial and others.
Minneapolis-St. Paul, Minnesota, Wisconsin
Minneapolis-St. Paul is located in Minnesota and Wisconsin. The city has modern skyscrapers and a collection of late Victorian architecture. It also has some Lutheran and Scandinavian heritage as there are some Irish, German and french roots in its historical background. The city is surrounded by the great Mississipi river valley. One more treasure of nature located there is a St. Anthony falls which gave the city its nickname referred to as the Mill city. In addition, it also has a mill city museum incorporating one of the world's largest mills. Railroad travelling is very popular among those living and/ or visiting the city.
Portland, Oregon
Portland is a major port in the Pacific region. Today, it is the 25th most populated city in the U.S.A. It has such beautiful places of interest as St. Johns bridge, Pittock mansion, White stag sign and Oregon convention center. It was also given a nickname – the Rose city. The city has rather up-to-date political values and a reputation of a bastion of counterculture.
San Francisco, California
San Francisco has its own initials referred to as SF. It was named after the St.Francis. The city was founded in 1776 by Spanish colonists .Today, it is a modern financial and commercial center. It is also the 13th most populated city in the U.S.A. Also, in 2017, it was ranked as the 7th city having the highest incomes in the US as it has a strong urban economy. The city is also famous for its hippie counterculture movement, manifesting sexual revolution, free love and peace around the world in the 1960-1970s.