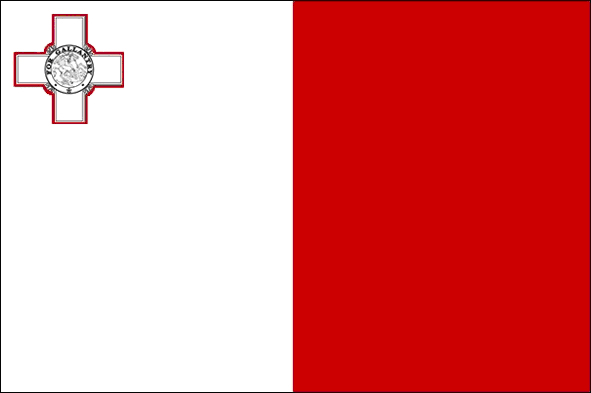 Obtaining a Maltese visa allows you to travel throughout the Schengen area. Immigration to Malta turned out to be the most accessible of all EU countries. It is much easier to obtain a long-term residence permit and residence permit in Malta than in the entire European Union. Residence permit and citizenship of Malta can be obtained through investment and purchase of real estate.
Options for moving to Malta
Several government programs provide the option of relocating to Malta. Citizens of countries outside the European Union who have Maltese employers can apply for a residence permit. It is rather difficult for migrants to get a job since here licenses are issued to foreigners in rare cases.
To move to the Maltese Islands, you can open your own business. It will require a special license. The legislation of Malta allows everyone to obtain permanent resident status and is allowed to visit this state at any time.
Residents of states that are not part of the EU can obtain a residence permit in the following cases:
investments in real estate and the country's economy;

treatment is required in Malta;

refugee status;

training in Maltese universities;

formal marriage or partnership with a citizen of Malta;

retirees in good financial standing.
Besides, the country has a family restoration program for residents of EU countries. To use it, you need to comply with some conditions:
Legal stay on the islands;

Have reasons for a long stay in this state;

Get an appropriate living space;

Have an official income of at least 13,400 euros, plus 20% for each family member per year.
Residence permit and citizenship by investment
To arrange life in Malta and obtain a residence permit or citizenship, you should invest at least 300,000 euros (residence permit) or purchase real estate worth more than 880,000 euros (citizenship).
The purchase should be made in the first year of stay on the island. Such an acquisition will be an excellent indicator for the authorities about the wealth of the immigrant and his/her desire to help the country's economy.
After 5 years, if you adhere to certain conditions, you can count on a long-term residence permit in Malta with its further extension. After 6 years, you can apply for the citizenship of Malta.
But in reality, everything looks quite different. The issue of obtaining a passport of Malta can be resolved after 18 years without an exit stay on the island while providing citizenship of the European Union and the British Community. At the same time, there is no need to constantly be on the territory of the state. It is enough to come to Malta annually to extend the residence permit and pay taxes on time.
The owners of such real estate have the opportunity to obtain a residence permit for the possibility of permanent residence on the island.
Requirements and other possibilities for obtaining a residence permit
A residence permit in Maltese territory can be obtained based on the following conditions.
Official work
The issuance of such a status is possible if certain requirements are met:
The minimum earnings for the year should not be less than 10,000 Maltese lirу (about $ 30 thousand);

Or having savings of 150,000 Maltese lire.
It should be remembered that Malta has a strict taxation system. Immediately after settling in this country, you must pay taxes on real estate and savings. But it should be noted that in comparison with other EU countries, taxes are not so high, and some are generally absent.
Business Immigration
The owners of enterprises have the opportunity to obtain a residence permit on the island, subject to several conditions:
an investment in a business of 10 thousand euros or 40,000 in partnership with a Maltese or permanent resident;

availability of higher education, provision of an accurate business plan, and employment of 3 or more Maltese;

you must be a project manager approved by the body supervising entrepreneurs in Malta;

represent a foreign company wishing to establish a branch in this country, with a good reputation and operating for more than 3 years.
The heads of enterprises in Malta are allowed to apply for a multiple-entry Schengen business visa, which allows them to stay in the country for three months in six months.
Study
You can also get a residence permit by studying in Malta. Since this country was a British colony, it has two official languages ​​- English and Maltese. Education in Malta follows the British system, which is considered the most modern in the world.
The degree and specialty affect the length of study. To obtain a bachelor's degree, you need to unlearn about 4 years, and a master's degree plus two more years.
At the same time, students are allowed to study for 1-2 semesters in Western educational institutions. People studying in regular or specialized Maltese schools and universities are allowed to apply for a student visa with restrictions on movement in the eurozone for a paid period of study.
Marriage to a citizen of Malta
Moving to Malta in 2021 is also possible upon the conclusion of an official marriage by a citizen of this state. At the same time, they receive a status that allows them to live on the island and move freely within the Schengen area. After 5 years, people with this status can obtain official citizenship of Malta with the issuance of a passport.