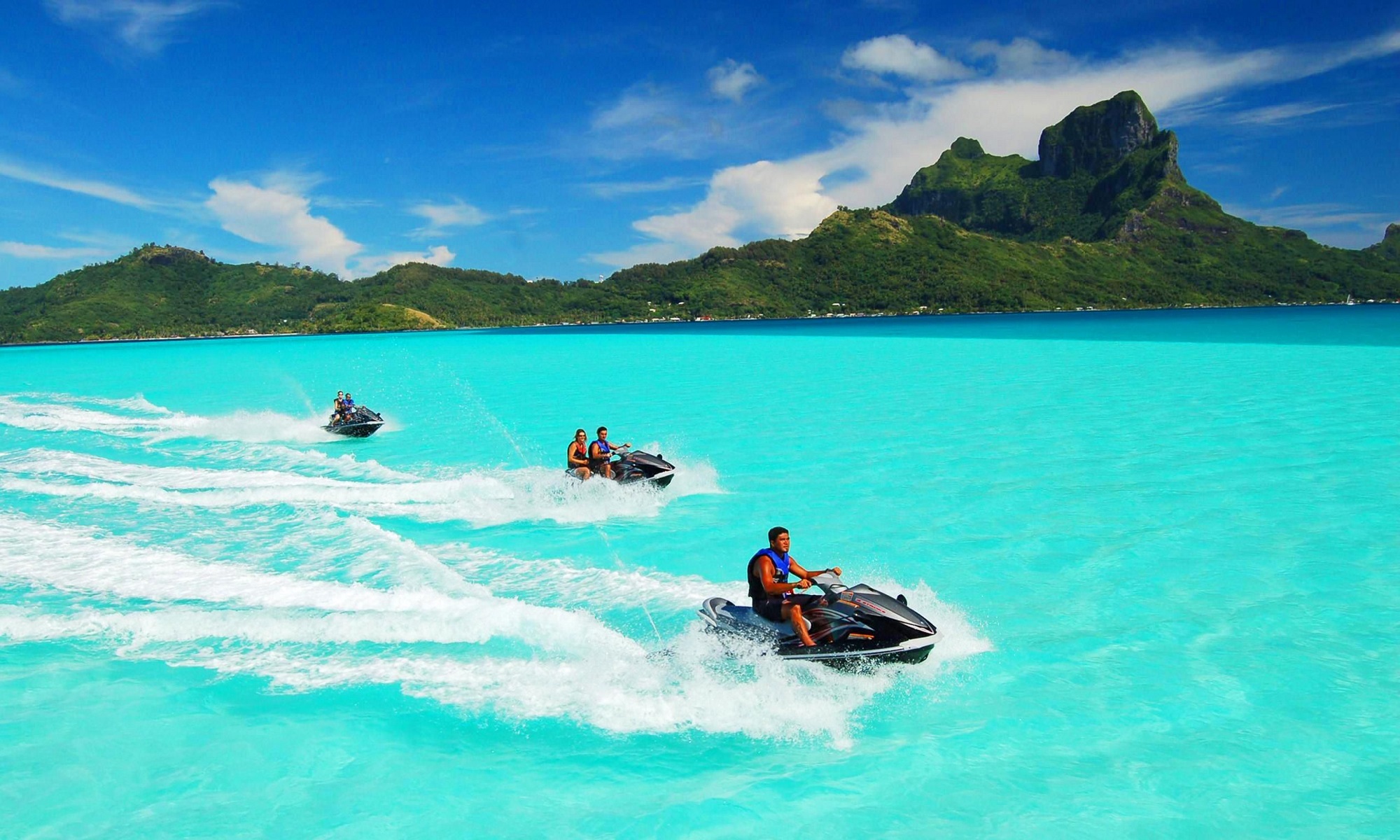 To make it even more exciting, Philippines is a group of many islands that are home to 20 active volcanoes. Of course, it's location also means that it experiences extreme weather conditions throughout the year. If you have chosen this wonderful and thrilling place for your vacation – we have good news. Vacation in Philippines and all of the things to do here will bring you immeasurable joy and happiness. To make your planning easier, we have made this guide of the most impressive and exciting things to do on your vacation in Philippines.

Visit Boracay
The first thing that usually comes in mind when visualizing Philippines is the white sand beaches. And there is a good reason for that. The beaches here are certainly a place to visit `while on vacation in Philippines. Boracay has become world-famous for its remarkable white-sand beaches that stretch on this 7km long island. The narrowest place on this island is only 500m wide, meaning that tourists can walk from one side of it to another in just a few minutes. The main attraction here is the 4km long White Beach that is surrounded by shops, restaurants, hotels, and diving shops.
Visit Banaue rice terraces
More than 2'000 years old, these remarkable rice terraces have become a world-renown place to visit in Philippines. They were carved into the mountains of Lfugao by using only the most basic tools available at that time. The best part about this place is that it is still being used. Surrounding rainforests provide good irrigation and people here know how to use it. Locals still plant their rice and vegetables on these terraces making this place alive and always worth visiting.
Visit the active Mayon volcano
One of the most beautiful islands in Philippines – Luzon, is home to an active volcano called Mayon Volcano. It's picture perfect symmetrical cone shape and the frequent eruptions make it a must visit vacation destination in Philippines. The volcano and its surroundings are part of a national park that provides breath-taking views for every visitor. To add even more thrill to this place, it erupts frequently and there is a chance that you would see an erupting volcano if you plan accordingly.
Sail along the Hinatuan river
Another great place to visit in Philippines is a saltwater river called Hinatuan. It is hidden in dense jungle and should be on your to do list. It has crystal clear water that seemingly just pops out of the ground to flow into the Pacific Ocean. It is barely long enough to be called a river and its waters are as blue as they get. Tourists from all over the world come to visit this place and enjoy its miraculous beauty.
Waterfalls restaurant
This is a place that one must visit to encounter the pleasure of food and rushing water combined. In the Waterfalls Restaurant, it is possible to enjoy a traditional Philippino meal right beside an artificial waterfall. To dine at this restaurant, you will have to leave your shoes elsewhere, since the tables are set right in the middle of a small river. After the meal, you can enjoy the heavy sound of rushing water and just immerse yourself in this unique experience.
Puerto Princesa Subterranean River National Park
The whole area of this national park is protected and has an incredibly vast cave system. The best way to enjoy what this place has to offer is to take a boat ride along the 8.2 km long river. The Puerto Princesa underground river has been declared as one of the Seven Wonders of Nature by UNESCO for a good reason. It flows directly into the sea right after flowing through the impressive caves of this national park. Visit this place to see one of the most spectacular places in Philippines.
Relax in Rizal Park
Named after a national hero of the Philippines, this park is located in Manila. It has 60 hectares of ponds, walking areas, and ornamental gardens to offer to its visitors. Visit this park to enjoy one of the most relaxing things to do in Philippines. One of its main features is the Jose Rizal monument. It also has a lagoon right in the center of it that holds many heads of national heroes of Philippines. If you get lucky, you will even hear open air concert while you visit this place.
Summary
Philippines is a place of many wonders. You can visit many spectacular places while on your vacation here. Either it is going to be a visit to one of its beaches surrounded by a jungle or limestone formations, or just a peculiar restaurant experience, we are certain you will enjoy your time in Philippines.